Author:
4C Mortgage Consultancy

| Category: Blogs | Date: May 21, 2017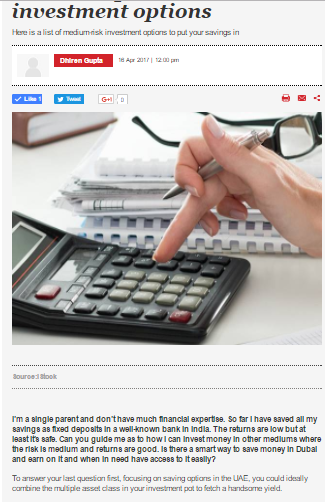 I am a single parent and don't have too much financial expertise. So far I have saved all my savings as FD in a well-known bank in India. Of course the returns on FD are less/slow but at least as per my basic knowledge, it's safe. Can you guide me how I can invest money Read More...