VISION, MISSION & VALUES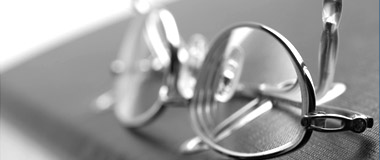 VISION
To be the company that best understands clients requisite with 'Out-of-box' thinking approach. We want to employ people who are extremely satisfied and who go an extra mile for client's satisfaction. Adhere to our core values we pride to deliver, what we assure to our business partners, stakeholders, employee and the customers.
MISSION
Our mission is to be the first choice of investors for providing premier mortgage consultation in the region. To lead the industry through innovation, expertise, trust and service, that gratifies the need and exceeds the expectation of our customers and business patrons. Alongside we at 4C Mortgage strive to facilitate our valued customers with the best ever premium financial service in conjunction with the best ever lowest late possible, which ensure 'Peace of Mind'.
VALUES
We are contented if our clients are satisfied; it defines our core values and guides us daily in illuminating our customers to accomplish financial success and contentment.
4C Mortgage team is fully committed to our ethics embedded with the highest standard of

INTEGRITY

Always deal with honesty and lucidity with customers, banks, colleagues and all business associates. We build trust and act with sincerity.

RESPECT

Treat all individuals with pride, equality, courtesy and kindness, which lead to greater productivity and staff satisfaction.

TRUST

Keeping our promises and are committed to doing business the right way.

QUALITY

Do it right the first time, believe in delivering the premier quality financial solution.

PASSION

Employing and nurturing staff with enthusiasm for providing the premium service to our patrons.

KNOWLEDGE

Aptitude to develop leaders and strive to continually grow our combined expertise to meet everyone needs.

CUSTOMER

Focused in delivering quality solutions that meet our customers' needs. Customers are our priority and we are devoted to foresee their needs and always surpass their expectations.

PEOPLE

Team is the strength of our business. We are proficient, high performing team players hone in on delivering and drawing on our expertise. We intend to attract, develop and retain the best people around.