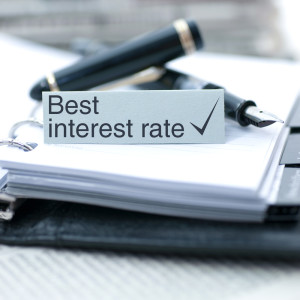 When you buying or refinancing a house, there are two important factors one would like to understand from a mortgage lender after submitting the pre appraisal income credentials. First how much one can qualify for and second about an interest rate spread for the loan tenure.
To get a hold of cheaper monthly payment you need to have lower rates. And you must know the fact that aspects assuring a mortgage approval, also help to qualify for the encouraging interest rate too. But getting approval for a mortgage loan doesn't guarantee the favorable rate. As every mortgage lender has its own lending parameters and rates offering therefore, it is important to understand the spread as it influence your financial commitments during the loan period. If you would like to uphold the mortgage payment as reasonable as possible, then you must know how a lender can offer you the best rates in UAE.
1. Check your credit report
Recently in the UAE with the launch of Al Etihad Credit Bureau it gets very easy to find out your last two year credit report. Now before applying for a mortgage loan, check the credit report to avoid any issue with your credit. Lender will not approve the mortgage application if any negative information gets highlighted on credit report. Thereon to avoid unfavorable situation it's sensible to keep an eye on your credit.
2. Elevate the credit score
To ensure lower interest rate, you need to protect credit and boost the score over time. You can check the personal credit score to know creditworthiness and accordingly can map how to add points to your score. Today, mortgage lenders only offer the best rates to an applicant who scores the higher point. Make sure your bills get paid on time every month, close down every single unnecessary credit card and pay down all debt. All these will help to boost the credit score.
4. Get an Adjustable Rate Mortgage (ARM)
If you planning to sell the house before the first adjustment rate then an ARM might be the right option to attain a lower interest rate.
Adjustable rate mortgages feature a fixed rate for the first one to three years, followed by annual rate adjustments, at which point the rate ebb and flow. In true sense it is more risky than fixed rate mortgages, as the rate increases the monthly mortgage payment increases too. Conversely, adjustable rate mortgages usually start with rates lowered than a fixed rate mortgage.
3. Refinance for less than 25 years
There is no as such rule that refinance should be taken for another 25 years. In fact, you can negotiate further for better interest rate if you decide to refinance into a shorter term such as 15-20 years mortgage.
5. Check with your existing lender
If you have current mortgage and thinking about refinancing or buying a fresh property, indeed check with the existing lender, what they are offering. Alongside acquire quotes from other financial institution to acquire good negotiation level. Banks surely don't want to lose customers hence you can have good deal for favorable rates.
Banks go on revising their product along with the interest rates. And if one assume that with lower interest rates he/she can qualify for the best rates then certainly not. However, to snag the lowest rate one needs to follow above advice. And if still have some problem in refinancing or buying a new home, call our expert to guide you.