Author:
4C Mortgage Consultancy

| Category: Property News | Date: December 27, 2015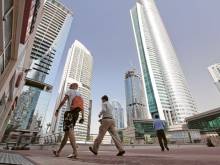 The US Fed may have raised the base rate, but it's not by a margin to start hurting UAE's mortgage takers. A 0.25 per cent increase is something they can take in their stride. And continue to do so as long as the US Federal Reserve keeps hiking its interest rate only by a Read More...